Gretna Green Weddings
One of the most famous places to get married is Gretna green.
Gretna Green has been a haven for romance for more than 250 years
this tradition is still going strong today.
For more information about weddings in Gretna Green and suppliers here are a few websites
www.gretna-green-wedding-services.co.uk
Both are a great starting point if you are considering a Gretna Green wedding with lots of inspiration and information.
Here is the Gretna green cake topper on the cake! Thank you so much to Lesley and Darren for the photos. I love the added initials behind the sign, it gives the cake a lovely touch of sparkle, to match the diamante heart details, so pretty.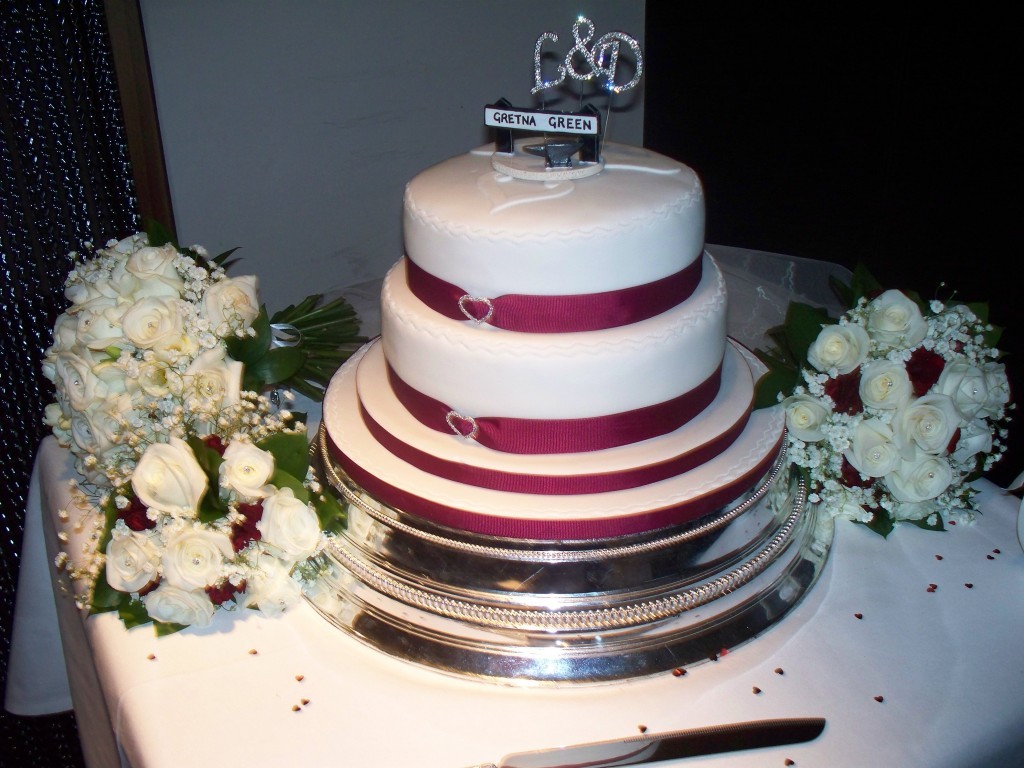 Cake topper from – Atop of the tier
Article source: http://www.cake-toppers.co.uk/gretna-green-weddings/
Wedding Cake Toppers
Average rating:
0 reviews