Wedding Cake Toppers
Cake toppers. Personalised ceramics, individually handmade to match you.
** Book now for 2018 **
** Full details not needed at time of ordering **

About the cake toppers…
Atop of the tier produce genuine kiln fired ceramic wedding cake toppers. Hand crafted to match each person on their special day.

The toppers are hand crafted, no moulds are used to create the toppers. We do not make fimo/polymer clay toppers only real kiln fired earthenware pottery. Each person and pet is created as a ceramic centre piece for a special day, which is then a permanent keepsake to treasure.
Toppers can be made for any occasion, weddings, birthdays, anniversary, Christmas, also Christenings. In addition they can include hobbies, uniforms, pets and more to make it personal to you.
Pet toppers are a popular choice as a ceramic pet portrait. They are perfect either as a unique cake topper or a birthday or Christmas gift for someone special. They are also a special memorial keepsake, as a way to remember your loved pet. There is also the option now of pet Christmas decorations. Little mini versions of your furry or feathered friends to hang on a Christmas tree!
Hand crafted by Kate Elford of Pottery by Design, each cake top is made to capture your day and to treasure forever.
The wedding cake, birthday cake, or Christening cake is a special moment of a celebration. It is a moment in time when friends and family gather together to cut the cake. Because of this, it makes a cake topper a really lovely memento of a wonderful time.
View our Wedding Cake Toppers gallery for lots of examples of previous toppers. Finally to order your very own cake topper fill in our online booking form and you will be sent a full order form, or if you have any questions please feel free to contact us using form on our contact page.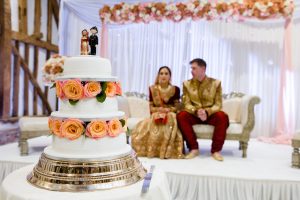 Also available little cake toppers – www.cake-toppers.co.uk a smaller more simple version of the toppers